The British pound managed to withstand the pressure of the dollar yesterday, the pound grew by 41 points. The price went above the red indicator line of the balance on the daily chart, which shifted the situation of the last three days in the direction of growth.
The Marlin oscillator in this context holds back this trend, remaining in the zone of negative values.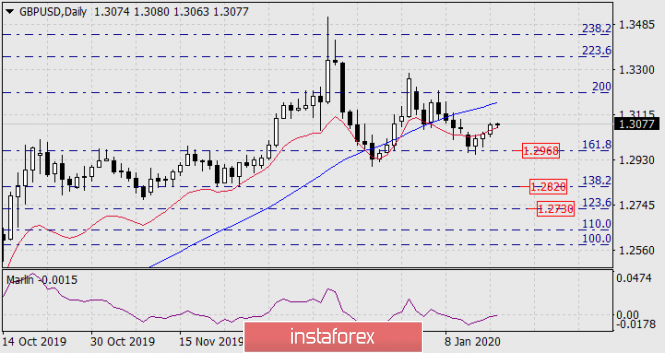 A more convincing strengthening is required to pull down the pound from the dollar. It might not happen today, since the forecast for industrial production for December is -0.2/0.0%. Industrial Production should still show a positive value in the region of about 0.2% for valued growth of the dollar.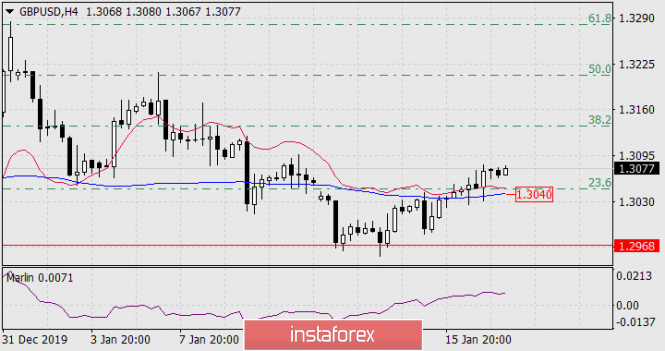 On the H4 chart, the price is higher than the indicator lines of balance and MACD, Marlin in the growth zone. The situation may still change, but we need reinforcement from today's US data. Consolidating the price under the MACD line (1.3040) opens the way to an attack on the Fibonacci level of 161.8% of the daily timeframe at the price of 1.2968. Fulfillment of this goal will practically solve the medium-term direction of the British pound.
Origin: InstaForex